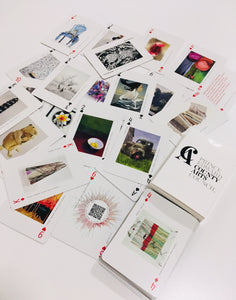 This deck of official playing cards features work by 54 PEC Arts Council Artist Members. Some artists have created new work in response to the playing card randomly selected for them, while others submitted images of existing creations or performances.

The cards cross the arts spectrum, featuring visual artists, sculptors and potters, dancers, musicians, writers and poets!
The decks are limited edition; all proceeds support the Artist Fund- a career development grant program for artists!