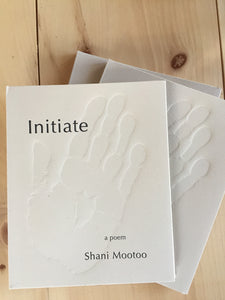 This lovely poem, written by Shani Mootoo and published by Dead Cat Press is a work of art. Beautifully written poem, artfully designed and handmade with an embossed cover. Only 50 copies of this book have been made, and we are lucky to have a few. 
Written, designed and printed in Prince Edward County.
All copies are signed and numbered by Shani.