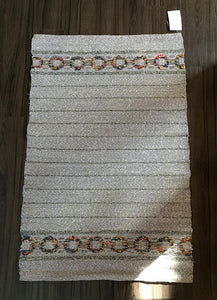 The beauty in craft is it is often as functional as it is beautiful to look at. Everyday items should be lovely - we see them every day. This hand loomed rug is made with a 100% unbleached linen warp and a recycled cotton weft.
Measures approximately 25" x 38"
Handmade in Hamilton, Ontario.